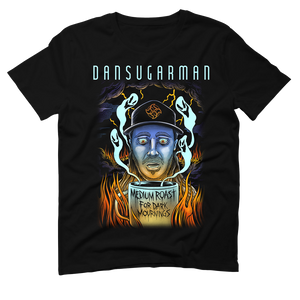 Vintage Premium | Dark Mournings T-Shirt
Look... there's no easy way to say this. This shirt will get you layed. 

At some point in the near future, upon slipping this shirt up and over that lump on top of your shoulders, we can promise you that a potato chip will in fact reveal itself to you... Unraveling it's salty essence into your sloppy pie-hole.

Whether or not you accept the lay, you will still have this PREMIUM COTTON COMFORT COLORS SHIRT wrapped around your doughy body. 

I had to put that last part in bold, because you need to know how fuggin' swanky these t-shirts are. You might even get laid because of it.

Pro-tip: Bring onion dip wherever you go.