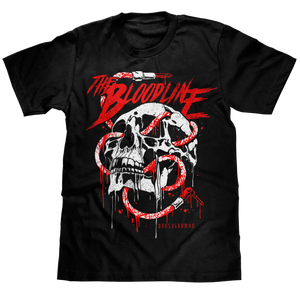 Bloodline T-Shirt [Sold Out]
Forget about binge watching your favorite show, because you're about to become a full time walking billboard for Dan Sugarman and his new signature Guitar Cable... The Bloodline
No time for those Office re-runs... because you don't wear 100% of the shirts you don't buy. 
Abandon all hope for watching that one British baking show where people make things in the shape of elaborate dream catchers and love-making frogs.. . 
Nope, you need to get out there in the wild with this t-shirt.  

And guess what, you'll pay Dan to do it.  
Welcome to your new full time job... you damn fool!